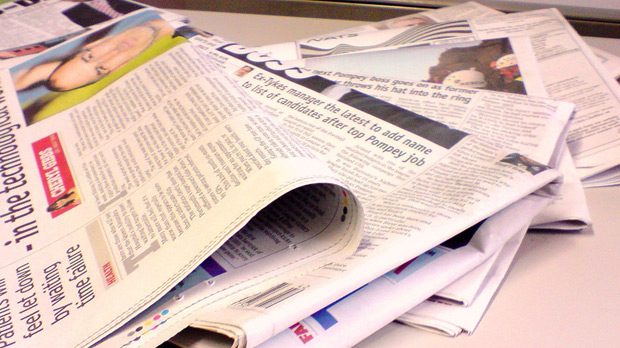 The higher rates of bowel cancer in men could be partly down to a genetic fault in the female chromosome, according to research published this week (here's our press release). Scientists found a genetic change on the female X chromosome that is associated with bowel cancer. They suggested that in women, the 'faulty' x-chromosome version is hidden by a normally-functioning version. But in men, who only have one copy of the x-chromosome, there is no normal version to mask this 'faulty' copy.
A newly-discovered protein that's found only in prostate cancer cells could be used as a marker of the disease and offer a new treatment target, according to a study published on Tuesday. As our expert said in this Daily Mail article about the work, more than 40,000 men are diagnosed with prostate cancer each year, so there's an urgent need to develop tests that tell us how the disease is behaving. This could be a crucial early step towards such a test.
And finally…
On the surface, headlines this week about the diabetes drug pioglitazone 'doubling bladder cancer risk' are worrying. But in absolute terms, the increased risk of getting bladder cancer was still small in people who took the drug. And it's worth remembering that this increase was only in people taking the maximum dose for 2 years or more, and is small compared to smoking, which is the main preventable cause of the disease.
We also spotted some headlines on Monday about a likely link between night shifts and an increased risk of breast cancer (for example, in The Guardian). We've written before about evidence behind this link – in short, it seems likely that shift work increases the risk of breast cancer, but it's too early to be sure because many of the studies haven't accounted for other things that increase the risk, like being inactive or overweight. On the blog, our health team looked at the latest evidence and unpicked what experts mean when they say the link is "probable".
That's it for this week. This weekend though, the largest global cancer conference – ASCO – is happening in Chicago. Be sure to check back next week, as we will be covering the big news from the meeting.
Comments