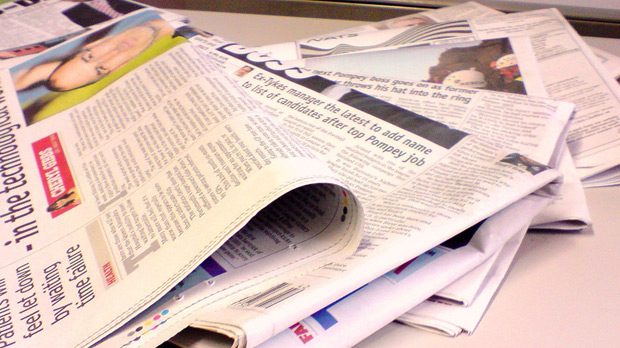 The big science news this week was the publication of ENCODE, a vast repository of new information about how the human genome works. Our genome – the catalogue of the DNA code that makes us what we are – was first decoded in 2001, but only a surprisingly small amount – a few per cent – seemed to be made up of genes. The new data show that a substantial portion of the rest is made of millions of 'switches' that turn our genes on and off at different times (e.g. in childhood) or places (e.g. the liver). We're very excited – the new data will open up all sorts of possibilities in understanding cancer, which is essentially a disease of our DNA. The BBC has a nice take on the story, but there's also a great in-depth write up on Ed Yong's blog, and a technical but personal view from the project leader, Ewan Birney.
A large study on lifestyle and cancer – co-funded by Cancer Research UK – confirmed that an active lifestyle can help reduce the risk of breast cancer. Sky News, The Guardian and others covered the research. While the headlines inevitably focus on the types of exercise assessed in the study – such as housework and and gardening – the underlying message is that being active can help to reduce your risk of breast cancer. There's plenty more information on our healthy living pages.
It was a busy week for breast cancer news. Another Cancer Research UK study, published on Wednesday, could help doctors to identify women who need more intensive pain relief immediately after breast cancer surgery. It found that women having surgery for breast cancer are up to three times more likely to have severe pain in the first week after surgery if they suffer from other painful conditions, such as arthritis, low back pain and migraine. Our press release has more detail.
On Thursday, an international study we helped to fund found that exposure to X-rays raises risk of breast cancer in young women with BRCA faults (here's our press release). Women with a faulty BRCA gene are potentially more sensitive to low doses of radiation, so doctors need to be aware of these risks when considering procedures using X-rays. But, as American physician Dr Len Lichtenfeld points out in this Associated Press article, this doesn't mean women with BRCA faults should never get an x-ray, just that there doctors should ensure they get the ones they really need.
Dr Lichtenfeld, who works for the American Cancer Society, also wrote a thought-provoking guest article for us this week. It looks at the similarities and differences between US and UK cancer care, and our shared challenges in beating the disease. "Our politicians call that "death panels". You call it compassion," he writes.
Also on Thursday, a study we helped to fund at The Institute of Cancer Research in London showed that that periodically stopping hormone therapy for men with prostate cancer can lead to fewer side-effects without reducing their chance of survival. For many men in the study, side-effects were reduced, which could lead to an improved quality of life. There's more information in our press release.
A drug that's used to stop transplanted organs being rejected could also prevent severe sore mouth, a common side effect of radiotherapy for head and neck cancers, according to US research published this week. This research is only in mice so far, but if it is translated into an effective treatment, many people could be spared from this debilitating side effect. Here's our news story.
In political news, you probably spotted that Jeremy Hunt has replaced Andrew Lansley as health secretary. Mr Hunt will now oversee the new NHS changes, and we hope to be able to continue our dialogue with him and other MPs to ensure cancer care stays top of the agenda.
Enzalutamide – a new prostate cancer drug we're excited about – gained a license in the US in surprisingly quick time, according to Medical News Today. We'll be tracking its progress towards a European license over the coming months and hoping things proceed at a decent pace.
A drug called axitinib (Inlyta) was approved by the European authorities to treat advanced kidney cancer after other treatments have stopped working (here's CBS's take on it). This means it will soon be available for inclusion in the Cancer Drugs Fund for patients in England.
The Wall Street Journal discussed issues around breast screening. The results of the independent review of the NHS breast screening programme (which we're jointly leading) is expected in the next few months, and will hopefully add clarity to the debate.
The Ugandan government began rolling out the cervical cancer vaccine, Gardasil, to its population, with help and subsidy from the manufacturer, Merck. This is fantastic news – cervical cancer is the most common cancer in the country, and since treatments are scarce, it's often a death sentence. We hope the roll out continues, and other countries do likewise – this has the potential to save many thousands of lives.
As we report on our news feed, US laboratory research has identified two molecules in our cells that seem crucial for the development of small-cell lung cancer, which makes up about one in ten cases and is particularly hard-to-treat. Drugs already exist that target one of these molecules, known as PARP. This raises the possibility that these drugs will be effective against small-cell lung cancer. Trials should follow in due course.
And finally…
"Researchers discover a new miracle cure for cancer… marriage", wrote the Independent. These sorts of headlines do no-one any favours. The study actually showed a small improvement in 3-year survival amongst married members of a group of 168 lung cancer patients, the reasons for which are unclear. Not a miracle cure. Seriously, guys. Stop it.
More next week.
Henry and Olly
Comments