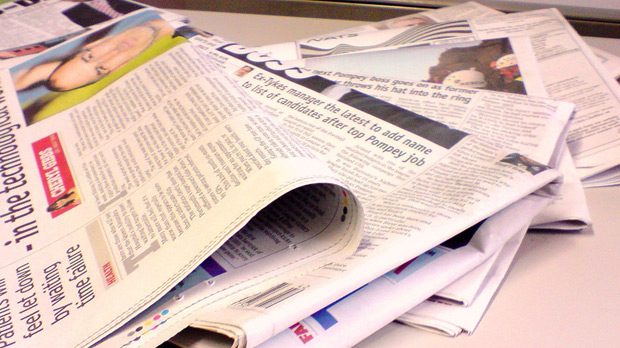 Welcome back – after a progress-packed 2012, here's our first summary of cancer research news of the new year:
Smoking just 15 cigarettes is enough to trigger a genetic mutation of the sort that can lead to cancer, according to a new TV advert launched at the end of December. The hard-hitting Department of Health campaign, which shows tumours growing on cigarettes, aims to encourage people to give up their habit and stop a new generation of smokers. For those interested in the science behind the ad, we wrote about the research a few years ago. And here's the ad itself:
In case that's got you thinking about healthy resolutions for 2013, here's some inspiration in the form of a series of videos.
Back to the science, and our researchers have discovered two gene faults that increase the risk of bowel cancer in families with a strong history of developing the disease (here's the BBC's coverage). The researchers describe their finding as "one of the most important discoveries in bowel cancer genetics in years". The work could help in future efforts to prevent and treat the disease in affected families.
More than a third of men who bank their sperm prior to cancer treatment don't attend a single follow-up appointment to assess their fertility. The research highlights the need for doctors to talk to men about fertility monitoring during follow-up – not just when they're diagnosed. Here's our news story, and the Telegraph also covered the research.
Our scientists used a powerful new online approach to carry out virtual experiments to quickly prioritise the best targets for drug discovery. Here's our press release.
We spotted two thought-provoking stories in the New York Times – one about juggling cancer and diabetes and another about finding out whether you carry a cancer gene. Both are well worth reading.
There was a lot of coverage this week about fascinating Japanese research to make cancer-killing immune cells called T-cells. This BBC article is our pick of the bunch. Using advances in stem cell technology, the scientists have managed an impressive technical feat, but a lot more work is needed before their lab work could be translated into an effective treatment for people.
Alternative cancer therapies were in the news again, with stories about the supposed powers of an 'alkaline diet' in beating cancer. But there's no scientific evidence that this can be beneficial, as was pointed out in this response from Professor Karol Sikora in the Daily Mail. "The idea there is any magic diet out there which can improve quality of life on chemotherapy or extend survival rates is, I'm sorry to say, a myth," he said. We agree – there's more in our Healthy Living section.
And finally
Professor Sir Paul Nurse (former CEO of Cancer Research UK and a Nobel Prize winner) was a guest editor of Radio 4's Today Programme over Christmas. You can listen to the show here, and read our interview with Professor Nurse about his editorial stint.
Comments