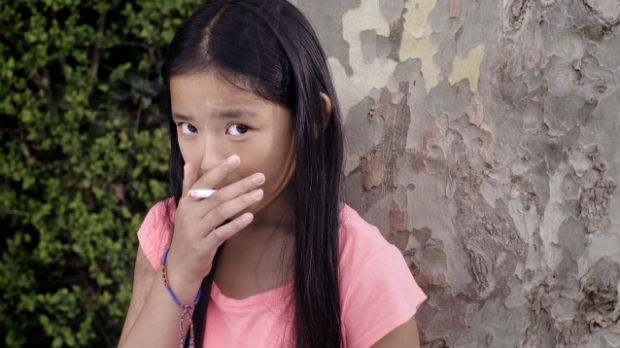 Many people in the world of public health felt as though they'd been given an early Christmas present today.
The Government has given the strongest indication yet that it's on the way to introducing plain, standardised tobacco packaging – a crucial step that could save thousands of lives.
It's not quite a done deal. The final decision will be subject to the results of an independent evidence review. But the fact that the Government is finally heeding our calls to give children one less reason to start smoking is fantastic news.
As our chief executive, Dr Harpal Kumar, said, stopping cigarettes being marketed to children as a glamorous and desirable accessory "is one of the greatest gifts we can give the next generation".
Tobacco is the only consumer product that when used as intended, will kill half of its long term users.
That's why we're thrilled that tobacco is so close to being taken out of its glitzy and colourfully designed packs, and rewrapped in a way that highlights the truly harmful nature of such a deadly product.
A long road
It's nearly a year to the day since Australia became the first country to put tobacco products in standardised packaging, after facing strong opposition from the tobacco industry. We shouldn't forget that the road towards standard packaging in the UK has been long, and not without a few potholes of its own.
In May we were disappointed that there was no mention of standardised packs in the Queen's Speech.
Then in July this disappointment deepened, when the Government formally shelved any plans to introduce standard packs.
But the evidence for standardardising packs is clear, and has continued to grow – so instead of becoming despondent we rallied and re-doubled our efforts to convince the Government that standard packs must be introduced.
And because of our efforts, slowly but surely we've seen the growing public support for the campaign take hold in Westminster.
MPs debated the subject of standard packs in September, and in a key Backbench Business debate in November.
In both debates there was overwhelming support for this measure from across the political spectrum.
Cross-party amendments to the Children and Families Bill had been tabled in the House of Lords to allow the introduction of standardised tobacco packaging. They were to have been voted on in the near future.
What's next?
The support has also grown internationally as a host of countries, including the Republic of Ireland, Scotland and New Zealand, have publicly committed to the policy.
The Government will now conduct an evidence review to be chaired by Sir Cyril Chantler – a paediatrician and the Chairman of University College London Partners and non-executive Chairman of the Quality and Clinical Risk Committee of NHS England.
The Government will also now bring its own proposals to Parliament.
These proposals will allow them to bring in standardised tobacco packaging quickly if they decide in favour following Sir Cyril's review, reporting by March 2014.
We think this shows great leadership as, if this becomes law next year, there's no question that it will save thousands of lives in the future.
We'll ask everyone to urge their MPs to support standard packs when the time comes.
Further information
Comments