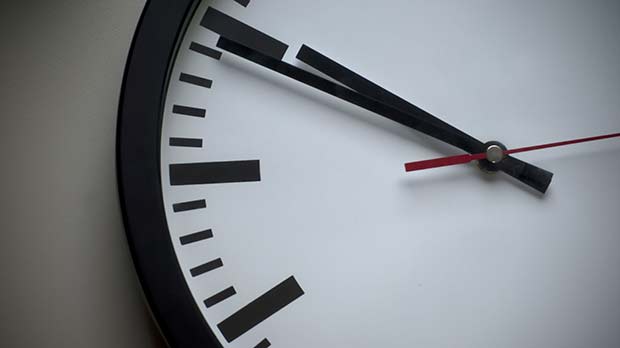 Clock
Cancer treatment waiting times continue to 'spiral downwards'
New figures from the Public Accounts Committee show only 4 in 10 NHS trusts in England are meeting targets for cancer patients starting treatment. The goal is for 85% of people diagnosed with cancer following an urgent GP referral to start treatment within 62 days, but only 76% of patients got treatment in this timeframe, according to figures from January this year. The chair of the committee called the numbers "unacceptable" and our policy manager told the Mail Online "there just aren't enough diagnostic staff to meet rising demand."
In a week dominated by waiting times, BBC News also revealed the trusts with the longest waiting times.
Prostate cancer MRI scans to be trialled for screening
The Guardian shared details of a trial testing if specialised prostate MRI scans could be used to screen for cancer, which is due to start in August. It's an exciting project, but it's not exactly new news – the trial was first announced back in April 2018. As well as investigating if MRI could help screen for prostate cancer, researchers will also test if the scans could help predict prostate cancer progression, as our blog post explains.
It's not the first time this technology has hit the headlines in recent months, after the National Institute for Health and Care Excellence recommended all men with suspected prostate cancer should be offered an MRI scan before a biopsy. Our blog post has more on the decision.
Kidney and lung cancer drugs cleared for NHS use in Scotland
The Scottish Medicines Consortium released their latest batch of NHS drug decisions, marking three cancer drugs available to patients in Scotland. A kidney cancer immunotherapy and two lung cancer treatments will now be available, bringing Scotland in line with the NHS in England, Wales and Northern Ireland. Our news report has the details.
New advice on anal sex after prostate cancer treatment
Cancer doctors and surgeons in the UK have released new guidance for men on how long they should abstain from sex before and after cancer tests or treatment for prostate cancer. The guidance was hailed as 'long overdue', according to BBC News.
Will one in two people get cancer?
This week, the BBC quizzed Jon Shelton, Cancer Research UK's senior cancer intelligence manager, about how many people will get cancer in their lifetime. Listen in from 14:45 for the story, which was triggered by the celebrity editions of the Great British Bake Off raising money for Stand up to Cancer.
And if you've not had your weekly podcast fill, tune into the latest Food For Thought episode. It features Dr Sam Godfrey, from Cancer Research UK, who chats about causes, treatments and new possibilities for preventing cancer.
4 in 5 NHS hospital trusts have bacon on the menu
Processed meat like ham and bacon are on hospital menus in more than 4 in 5 NHS trusts, according to new figures run by The Guardian. Eating processed meat has been linked to an increased risk of bowel cancer, as our blog post explains. The data has triggered MPs to call for action to reduce consumption of meat that's been cured with nitrates in hospitals, but nitrates aren't the only way that processed meat can cause cancer. And the report doesn't consider the challenges of making sure people in hospital are eating enough. Finally, while cutting down on processed meat can make a difference to someone's risk of cancer, it's important to think of it as part of a healthy diet overall.
And finally
Scientists are extremely interested in the link between the bugs in our gut and cancer. And new research in mice hints that the gut microbiome isn't just important in how some cancers develop, it may also play a role in cancer spread. Scientists found that treating mice with antibiotics to disrupt their gut microbiome increased inflammation and enabled breast cancer cells to more easily spread to the lungs. It's a fascinating insight into the potential wide-ranging impact that the bacteria in our gut might have on our health, but it's still early days for the research, as Forbes explains.
Katie
Comments