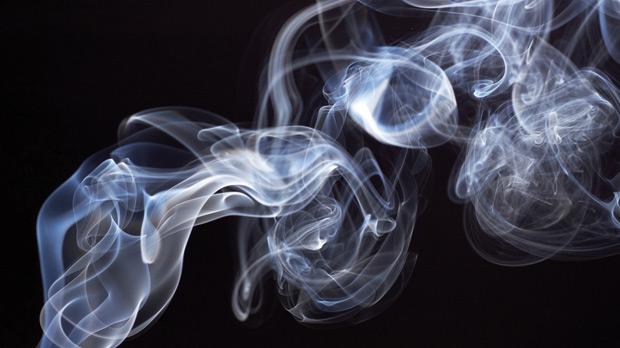 New analysis, published today by Cancer Research UK, has revealed that up to 75,000 GP appointments could be freed up each month in England if the UK Government put an end to smoking.
Smoking remains the biggest cause of cancer and death and uses a considerable amount of NHS resource, the charity said.
The analysis shows that one person is admitted to hospital every minute in England due to smoking, which amounts to the same number of people admitted to the Manchester Royal Infirmary and University College London Hospital combined annually.
Ahead of next week's spring budget, the charity is calling on the Chancellor, Jeremy Hunt MP, to reduce pressures on the NHS and provide a boost to the UK economy, by taking swift action on tobacco control.
Michelle Mitchell, chief executive of Cancer Research UK, said: "In his forthcoming budget, the Chancellor has the chance to reduce the number of people suffering with and dying from smoking-related cancers, grow the economy, and best use NHS resources in England.
"Jeremy Hunt must grasp this opportunity to be bold with tobacco control and establish a Smokefree Fund to pay for these measures – and if required, make the tobacco industry, not the taxpayer, pay for the harm it causes to our nation's health, and our health service."
A familiar warning
Cancer Research UK has previously warned that action from government is required to prevent young people from smoking and support current smokers to quit.
It has also called on ministers to respond to the recommendations made by the independent review of tobacco control led by Javed Khan
The measures recommended include a consultation on raising the age of sale of tobacco, as well as more funding to help people quit. If government can't pay for this, then ministers should introduce a 'polluter pays' style charge on the tobacco industry.
In addition, the charity is calling for greater investment in campaigns and local stop smoking services that encourage and support people to quit.
While most people who smoke want to stop, they need support and the right tools to do so because cigarettes have been engineered over time to be as addictive as possible. Targeted advertising, combined with years of exposure to smoking, further compounds the problem for many seeking to quit.
"GP appointments play a key role in patients' route to cancer diagnosis and treatment, as well as a source of ongoing care for cancer survivors," says Cancer Research UK GP, Dr Neil Smith.
"With growing numbers of people in the UK expected to be diagnosed with cancer in the coming years, today's figures highlight the impact that preventing ill health through bold tobacco control could have on reducing NHS pressures.
"Unfortunately, it's not just as simple as telling people to stop smoking and we will not get there fast enough without funding for stop smoking services. The tobacco industry must be made to pay for this as well as for the measures needed to stop people taking up smoking in the first place."
The cost of inaction
In 2022, the estimated gross cost of smoking to public finances was £20.6bn in the UK.
Of this, £2.2 billion fell on the NHS, £1.3 billion fell on the social care system, and £17 billion was lost from a reduction in taxes and increased benefit payments, arising from productivity costs, including from tobacco-related lost earnings, unemployment, and premature death.
This is notably more than the £10.3 billion collected in taxes on tobacco in 2021/2.
Encouragingly, public support for further legislation to reduce smoking in England and funding to do so is growing. A recent YouGov poll for the charity found that 70% of people surveyed in England supported the Government investing more money to help England to become smokefree. Of those, 83% preferred for this money to come from making the tobacco industry pay.
Data from Cancer Research UK's September 2022 Cancer Awareness Measure survey also found that 1 in 5 (21%) of people with a 'red flag' potential cancer symptom who tried to contact their GP in the prior 6 months weren't able to make an appointment or could not get through or get a response from the GP.
Preventing ill health is key to how we reduce pressure on the health system, the charity said, but if current trends continue, smoking could cause around one million cancer cases in the UK by 2040.
Jacob
A Smokefree UK
Last year we launched our Smokefree UK campaign. We're calling for the UK Government to Stop the Start and Start the Stop.
We're campaigning for more action to prevent young people from smoking, including a consultation on raising the age of sale of tobacco, and increased funding for the measures and services needed to help people quit.
Anyone can support Cancer Research UK's Smokefree campaign by getting in touch with their MP today and asking them to take action to tackle smoking, prevent cancer and help to build pressure on the Government in Westminster to act.
Comments